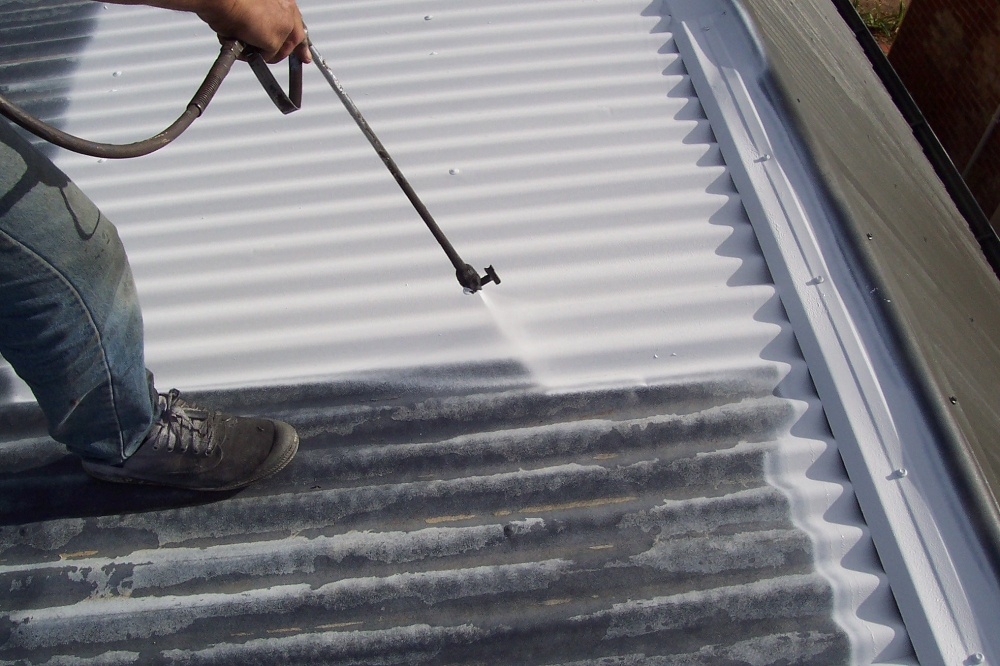 Don't replace your roof – refurbish with elastomeric silicone coating!
With a silicone roof coating you can:
AVOID THE EXPENSE AND MESS OF TEAR-OFFS.

REDUCE LANDFILL WASTE.

MINIMIZE INTERRUPTIONS TO BUSINESS OPERATIONS.

REDUCE ENERGY COSTS.
Do you have an existing low slope or flat commercial roof that is leaking?  By refurbishing your roof, you will probably never need to replace the roof again.  Silicone elastomeric roof coatings have the highest degree of waterproofing protection, providing supreme durability and longevity.
Whether it is flat or sloped, re-covering with silicone, rather than re-roofing, will save you money, time and frustration.  Silicone roof coating is a proven solution for renewing your weathered roof and can be applied to almost any type of roof surface.
Silicone has many advantages over other types of coatings, providing both quality and cost-effectiveness.  Silicone coatings are permanent.  They provide smooth, seamless membranes which will not degrade, chalk, peel or crack under normal wear and tear.  Silicone is an excellent choice for flat roof systems as it resists ponded water without softening.  It is also resistant to mold, mildew, and staining.  A granular top-coat can be added as well for improved traction and durability.
Tear-off and replacement of a commercial flat roof can cost as much as $18-$22 per square foot, depending on the type.  Restoring the roof with elastomeric silicone coating typically costs between $6 -$10 per square foot.
Silicone can be applied over existing elastomeric roof coatings, metal roofs, built-up roofing, spray foam roofs, mineral cap sheet, and single ply membranes such as EPDM, TPO, and CPA.  It can also be used over sprayed-in-place polyurethane foam, concrete, wood, and many other substrates.
Most roof leaks occur at penetrations and seams.  The silicone coating covers all penetrations and seams, creating a monolithic membrane which seamlessly protects against ponding water, sunlight and weather extremes.  In hot or cold temperature extremes, the silicone layer will stretch, rather than failing by peeling or cracking.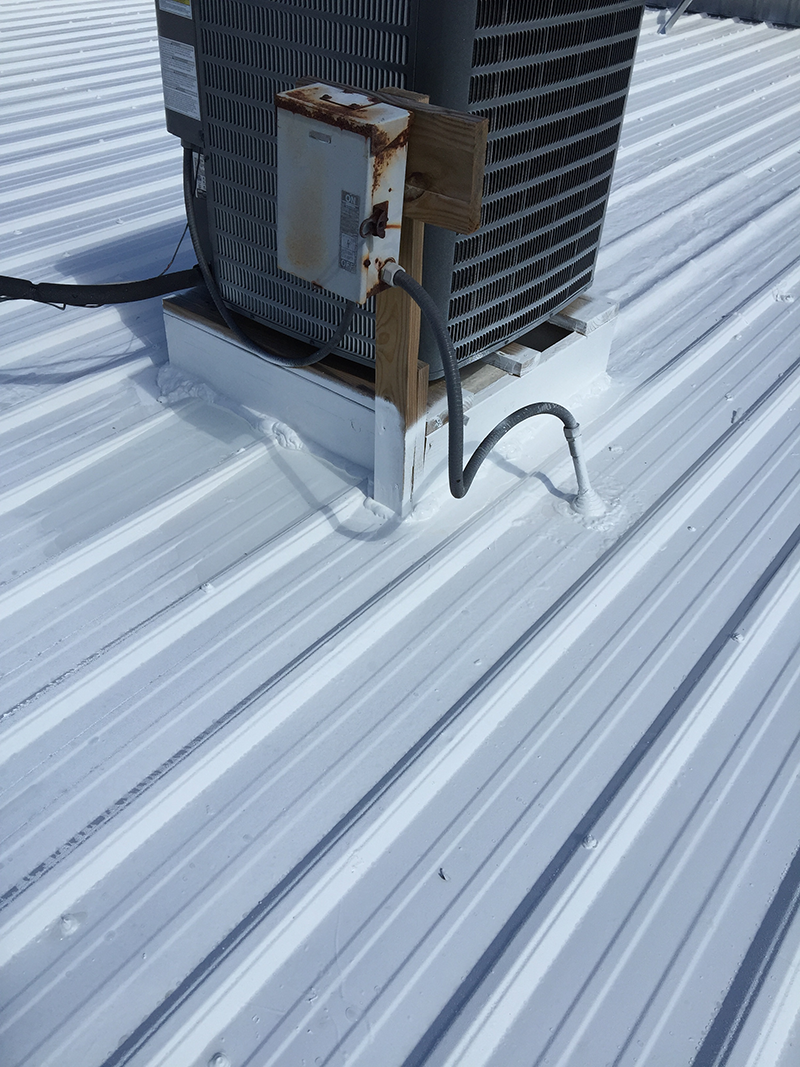 Silicone coatings can be applied to a roofing system by spraying or rolling and are available in many colors.  We often recommend the bright white finish, which results in a cool roof system, helping to lower energy bills and create a comfortable interior environment.
Call Us Today for a Free Roof Inspection and Estimate (865) 216-3998 or Fill Out a Contact Form.