Types of Metal Roofing
There are many types of metal roofing we can install for you. Our metal roofing panels come in a variety of types, colors, profiles, and thicknesses (or more appropriately, gauges), so you will have plenty of options to best fit your building.
Green River's installation of ENERGY STAR® metal roofing is suitable for residential, commercial (industrial), and agricultural buildings. The advanced coating on our metal roofing materials provide a brilliant finish that will stay true for years to come.
Standard-Panel Profile
Finishes: Ceram-A-Star 1050 Cool Color Metal® and Acrylic Coated Galvalume®
Gauges: 29 ga standard and available in 16 colors, 26 ga available in selected colors
36″ panel coverage, 3/4″ rib height
Bell top trapezoidal rib on 9″ centers
Exposed fastened, low profile panel
All types matching trim available
Applied over open framing or solid substrate
Minimum roof slope: 3:12
View Available Metal Roof Colors
*Color selections are close representations but are limited by viewing conditions.
R-Panel Profile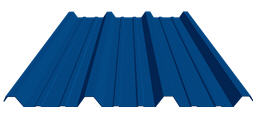 Finishes: Ceram-A-Star 1050 Cool Color Metal® and Acrylic Coated Galvalume®
Gauges: 26 ga standard and available in selected colors
36″ panel coverage, 1-1/4″ rib height
Applies over open framing or solid substrate
Exposed fastened metal building panel
Trapezoidal rib on 12″ centers
Classic Standing Seam Profile

Finishes: Ceram-A-Star 1050 Cool Color Metal® and Acrylic Coated Galvalume®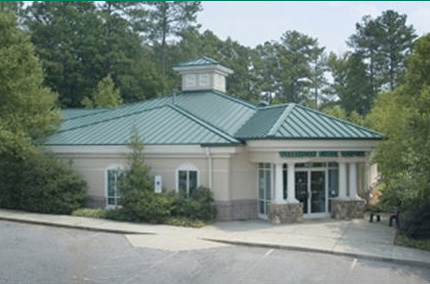 Gauges: 26 ga standard and available in selected colors, 24 ga also available
16″ panel coverage, 1″ rib height, standard with minor striations
Applies over solid substrate
Concealed fastened architectural panel with no clips
Screws fasten into a side-lap, which is then hidden by rib of next panel
Minimum roof slope of 3/12
Residential to light commercial applications
All types matching trim available
Vertical Standing Seam Profile
Finishes: Ceram-A-Star 1050 Cool Color Metal® and Acrylic Coated Galvalume®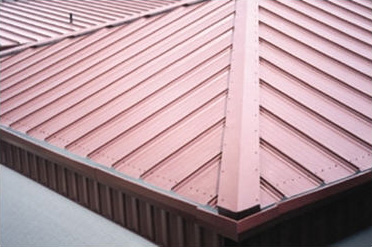 Gauges: 26 ga standard and available in selected colors, 24 ga also available
12, 16 or 18″ panel coverage, 1-3/4″ rib height, standard with minor striations
Applies over open framing or solid substrate
Concealed fastened architectural/structural integral panel with clips
Minimum roof slope of 1/12 over solid decking, 3/12 over open framing
Residential, commercial and agricultural applications
Factory-applied side-lap sealant
Accommodates up to 4" blanket insulation
All types matching trim available
Snap-Lock Standing Seam Profile
Finishes: Ceram-A-Star 1050 Cool Color Metal® and Acrylic Coated Galvalume®
Gauges: 24 ga standard and available in selected colors
24″ panel coverage, 3″ rib height, standard with minor ribs
Applies over open framing or solid substrate
Structural trapezoidal standing seam panel
Factory-applied side lap sealant
Concealed fastened architectural panel with clips
Minimum roof slope of 0.25/12, best for low slope installations
Commercial and agricultural applications
Accommodates ½" to 6" blanket insulation
All types matching trim available