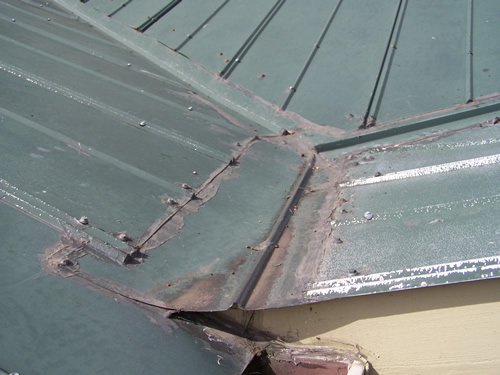 Before
Failing paint coat and bad flashing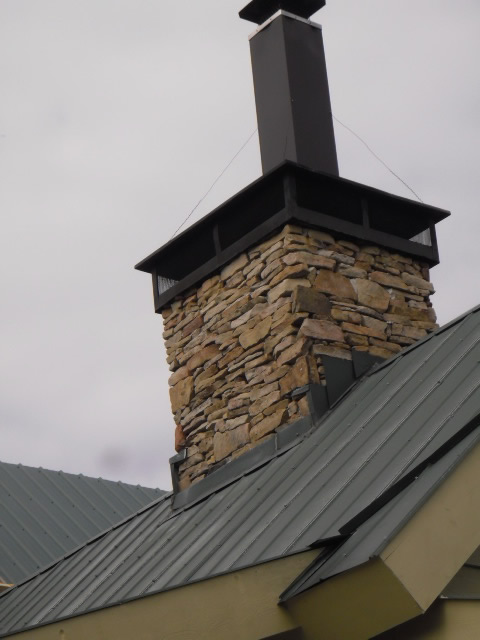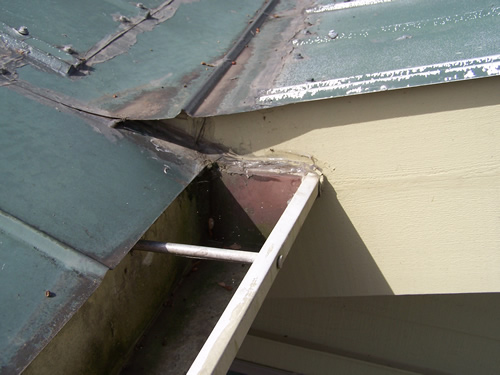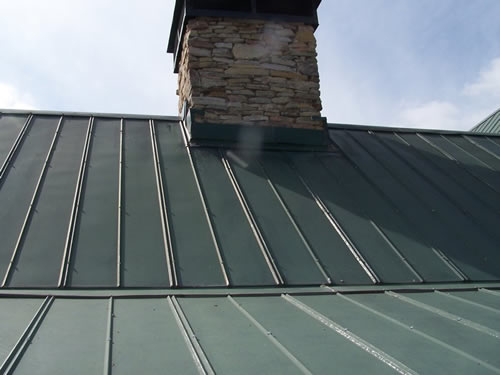 Before
Poor flashing at chimney, fasteners installed on ribs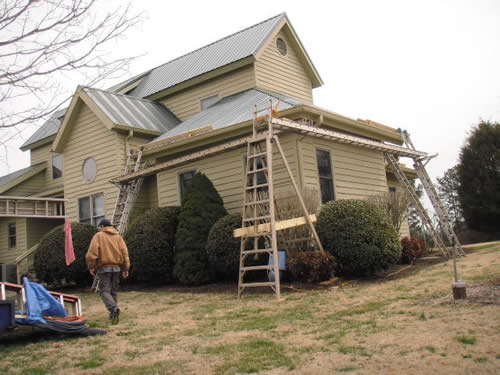 During
Working on right side sections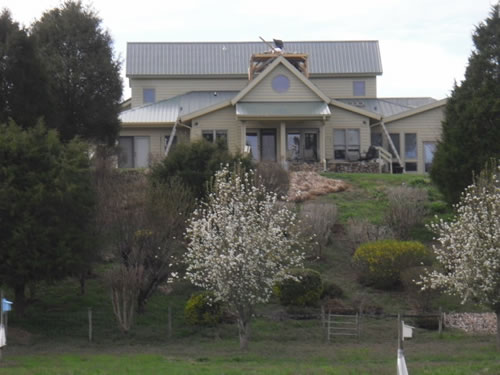 During
View of the many profiles of this roof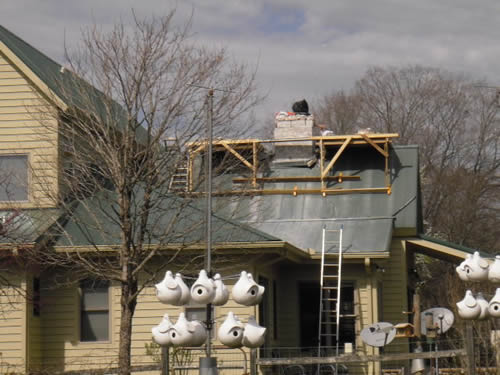 During
View of chimney being rebuilt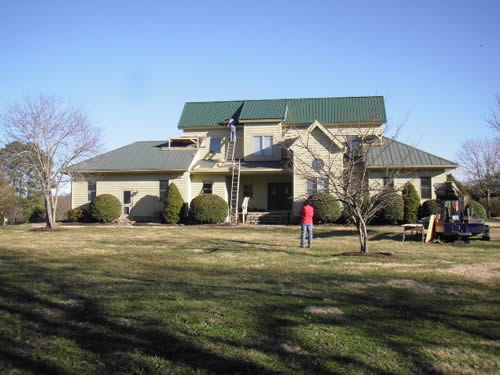 During
Top section complete and being trimmed out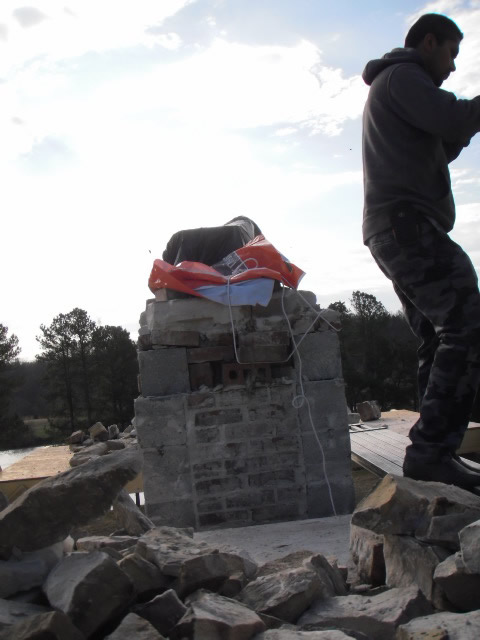 During
Tearing down chimney for  rebuild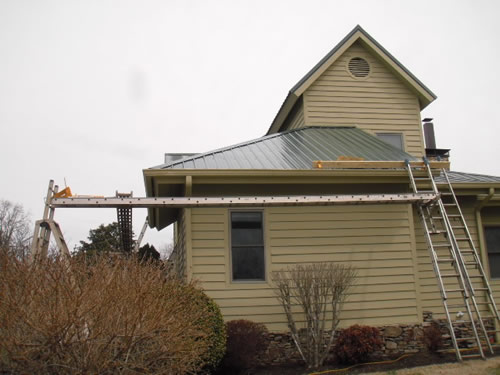 During
Right side section complete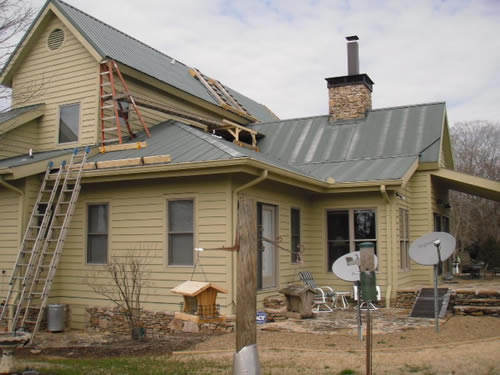 During
Panels being set on back side of highest section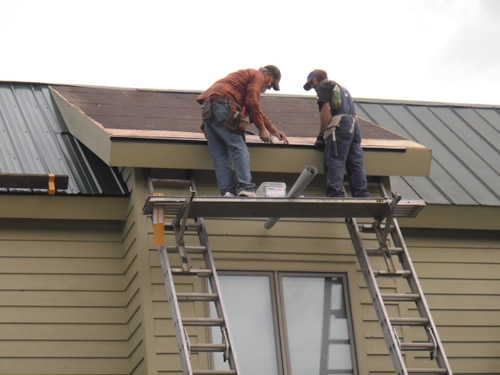 During
New synthetic under-layment and drip edge being installed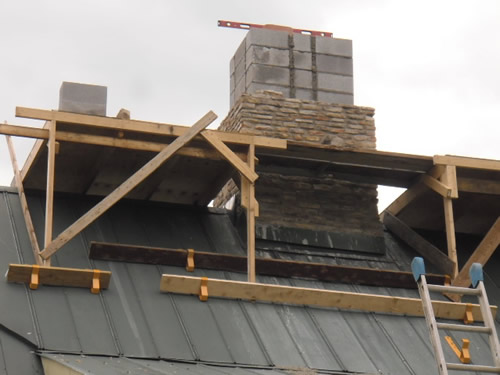 During
New stone work on chimney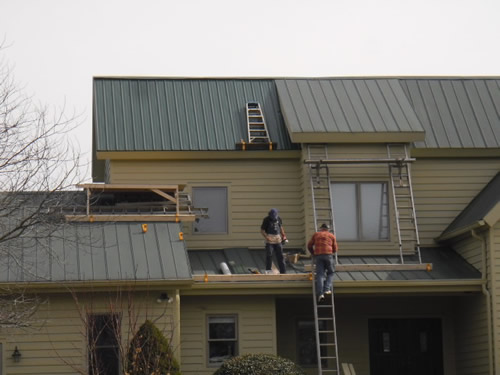 During
New roof panels being set on highest exposure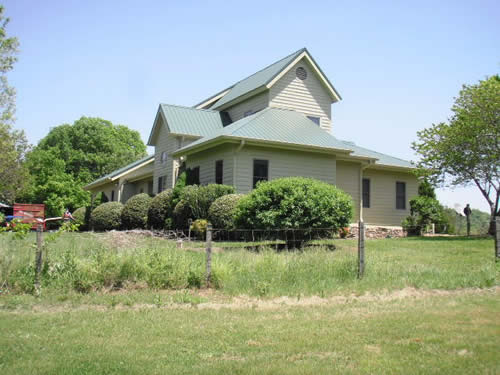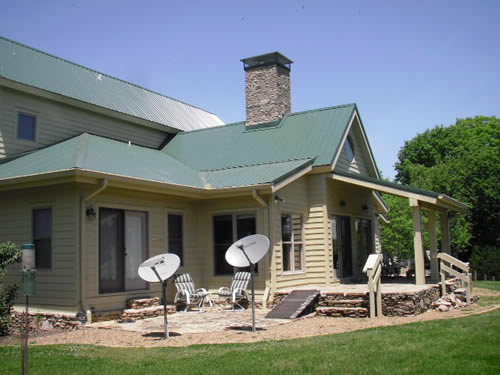 After
View of rear sections of completed roof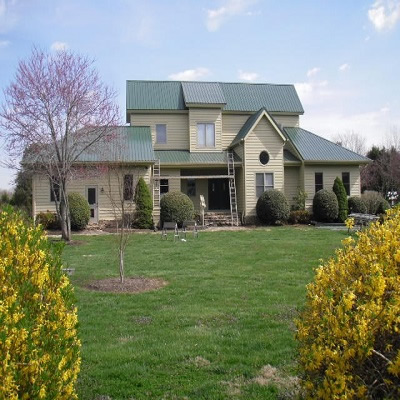 After
Front view of completed roof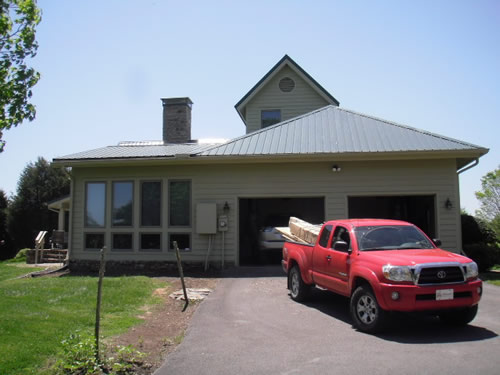 After
Completed roof over garage end of home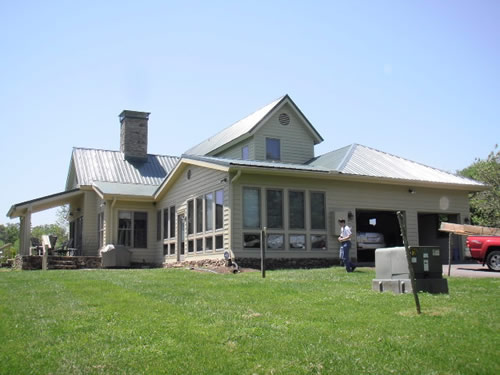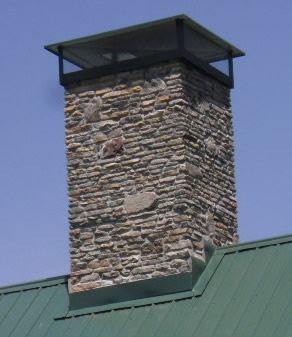 ENERGY STAR Metal Roof Project, Spring 2014. Knoxville, TN. $46K. This customer had an existing metal roof that was poorly installed and made of inferior material. The paint coat was faded and flaking off. The customer's existing roof was leaking at the valleys and at the fasteners. The fasteners were installed on top of the ridges, which were too narrow to fully support and seat the washers and allow them to seal out water.
Green River replaced the roof with 29 gauge ENERGY STAR metal, guaranteed for 40 years. This metal has a pigment in the paint coat that reflects sunlight and reduces attic temperatures by as much as 50 degrees. The existing roof panels and underlayment were removed and the sheathing was inspected for damage, prior to starting the new installation.
First, new drip edge was placed along the roof's edge, then synthetic underlayment was installed, followed by new 3 foot wide 29 gauge ENERGY STAR roof panels factory cut to the correct length. Sidewall flashing, valley flashing, transitions, rake trim, ridge and valley caps were also installed. The finished roof consisted of 28 different facets, with pitches ranging from 12/12 to 4/12 and an overall size of 54 squares.
As part of the project, the existing chimney was rebuilt. It was not tall enough to draft properly. It was not properly flashed and water was coming into the house around it.